Buy Or Renew Your Member Coverage Today!
Soap, Cosmetics, Jewelry, Artisan Food, Candles, Massage Therapists, Estheticians, Crafts...
How Does Program Insurance Work?
The IBN handcrafted soap and cosmetics policy is a group policy that allows each insured to have their own dedicated limits and now includes the flexibility to customize your coverage to fit your needs. The policy covers your product and general commercial liability as a handcrafted soap or cosmetic and an option to purchase inland marine coverage for your business personal property other than buildings.
With Member Benefit Insurance through IBN, you receive quality insurance from an A+ rated carrier and a trusted broker, a policy that is available in all 50 states, and access to all of your policy documents 24/7. For more information regarding our other products such as food, massage, or artists and crafters insurance, please visit our FAQ or Buy Policy page.
Handcrafted Products For The Beauty And Health Insurance Coverages
General Liability Aggregate Limit
Products-Completed Operations Aggregate Limit
Personal and Advertising Injury Limit
General Each Occurrence Limit
Damage to Premises Rented to You (Any One Premises)
Identity Recovery Coverage Aggregate Limit
Identity Recovery Coverage Deductible
Business Personal Property / Inland Marine Limit (Any One Article / Aggregate)
Identity Recovery Coverage Aggregate Limit
*Coverage limits can be increased up to $2,000,000 aggregate. 
**Coverage limits can be increased up to $15,000 for any one article.
**Coverage limits can be increased up to $30,000 aggregate.
Add Your Heading Text Here
No Quote Process
Available in all 50 States
24/7 Access to Policy Documents
No Gross Sales Cap
Convenient Online Purchasing
A+ Rated Insurance Carrier
Why Choose A Policy With The Indie Business Network?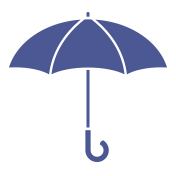 Our coverage is designed to protect as many different aspects of your business as possible, including Personal & Advertising Injury and Damage to Premises Rented to You.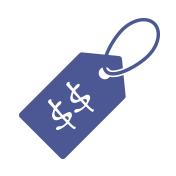 With limits as high as $2,000,000 starting at only $275 per year, our package can't be beat. Check out our FAQ page for a detailed list of what is covered. We also provide you with free Additional Insureds! If you don't know if your product is covered under this program, contact us.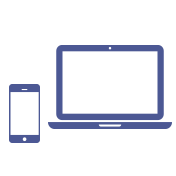 With the IBN's innovative online platform, you don't have to wait for an agent to send you information about your coverage. Simply login to your account, and your policy documents are available at any time.